Using the Nimbus Embedded API
Atmosphere comes equipped with the Nimbus Embedded API that can be used with your project through the Embedded tab's code editor. Written in C, the Nimbus Embedded API is divided into several types which include the base peripheral drivers, protocol-specific functions, and support for third party hardware drivers such as sensors and external devices.
When an embedded element is added to the AtmStudio canvas, its embedded code is displayed in the code editor. This code can be modified using the Nimbus Embedded API to expand the functionality of your project, with each embedded element corresponds to a driver within the Nimbus API.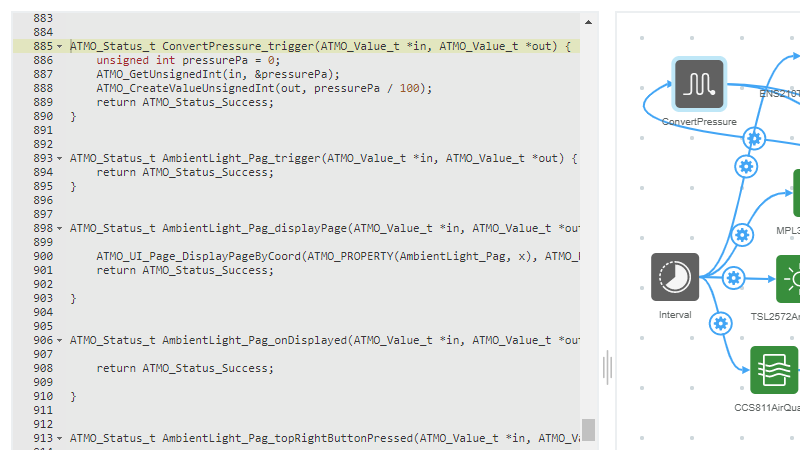 Nimbus Embedded API Drivers
The Nimbus Embedded API's drivers allow you to interface with low-level hardware, primarily for basic functionality with peripherals such as GPIO, PWM, ADC, I2C, SPI, and UART. These are a set of common APIs that can be found on any Atmosphere supported device. The API was designed and built in a way that makes it portable from processor to processor, and allows you to easily port higher-level drivers and applications from one platform to another.
Select a driver to learn more about the API's functions and usage:
---