Platform Update v1.2.0
Large release that welcomes support for the Sigfox cloud, a variety of new elements used for Rapid IoT projects, and several new features within Atmosphere Studio and the platform's Dashboard.
Complete release notes for Platform Update v1.2.0 include:
SPI driver now allows use of a chip select pin of -1, which means the device will not perform any chip select function during SPI communications
Provisioning over BLE now supports extra configuration settings for Sigfox communication
MikroElektronika NFC Click support added
MikroElektronika Sigfox Click support added
Tap-to-provision NFC records added
New firmware available for K41Z that increases the number of BLE characteristics that an NXP Rapid IoT project can use
Fixed bug with the MikroElektronika 8×8 RGB click element and provisioning
Backlight element now available for NXP Rapid IoT projects to control the device's backlight on the display
Added button combo to toggle the NXP Rapid IoT display on and off. Feature is controlled through the user buttons element
User is now warned if they attempt to leave the window without saving, and can elect to discard or save the project's changes
Button to show/hide the code editor in Embedded View was moved to the view's toolbar alongside the source download and program firmware buttons
Button to show/hide the interface builder in Application View was moved to the view's toolbar
Added feature in Studio to automatically scroll to any element when it's added to the canvas
Code editor now automatically scrolls to the first line of the first ability for an element selected in Embedded View
Fixed issue regarding dragging an element across the Studio canvas
New option within a project's information menu to set a default dashboard for that particular project using another device that is running the same project
Tap-to-provision with NFC is now available with NXP Rapid IoT Kits. On iOS devices, lightly shake the device to activate scanning of an NFC tag (Android devices are always scanning).
User profile area now has access to add remote API tokens
Icons now have tooltips within the Atmosphere app
Login, registration, and password forget for local login systems now more reliable on the Atmosphere app
Dashboard now enables packed grid layout and the ability to rearrange widgets, available on desktop browsers only and not from within the Atmosphere app
Dashboard allows you to copy a device's dashboard to be used by other devices as long as the use the same project
Dashboard's data glance widget was redesigned with a new style, and only allows one dataset per widget
Additional information about the TMP006 element added to documentation
Additional information about the NXP Volansys Thread element added to documentation
iPhone X devices now display properly on the app, but do not take the full screen yet
Related Blog Posts
Head over to the Atmosphere blog to read more about the latest platform additions with this release: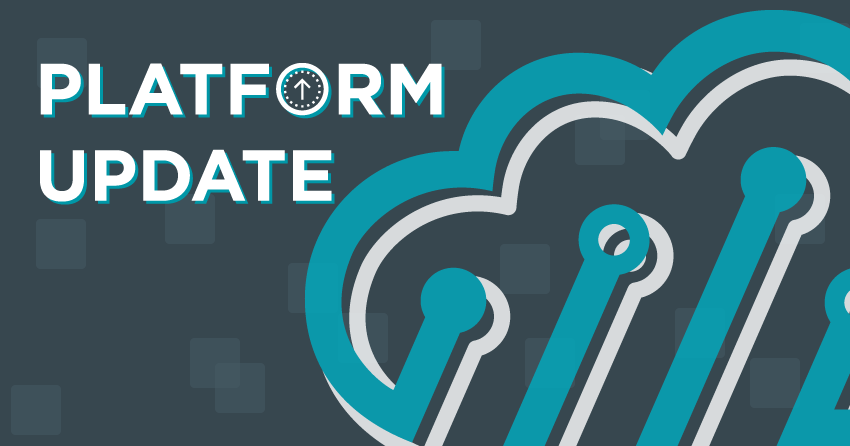 Platform Update Version 1.2.0
With this update we're pleased to introduce support for communicating across the S... Read More...
---