Platform Update v1.2.3
The long-awaited upgrade for Atmosphere users is now available! To upgrade your platform plan, go to your account and select the Plan tab, then choose the plan that best meets your needs.
Complete release notes for Platform Update v1.2.3 include:
Users can now upgrade their account to Atmosphere Professional! Upgrade today for an to increase your device limit and storage limit!
Fixed bug with NXP Rapid IoT out-of-the-box demo where the LED's brightness level gets set by Thread and then doesn't reset if the user presses the LED control button.
The NXP Rapid IoT's onboard USB port is now used for serial debugging. The debug print element can be used to display this using the element's baud rate of 115200.
Fixed bug with the FXOS8700 element not working with ESP32 projects.
Updated language of some element triggers and abilities for consistency across similar element types.
Corrected issue while viewing a project's app where the Bluetooth icon remained solid on screen even if the connection was dropped.
Added a Bluetooth reconnection feature to the mobile app. If the connection is lost, the app will attempt to reconnect to the device automatically.
New project featuring Sigfox use is now available as an example project within Atmosphere Studio.
Adjusted setting so users will receive a warning if a connected device reaches 90% of it's available cloud storage.
Related Blog Posts
Head over to the Atmosphere blog to read more about the latest platform additions with this release: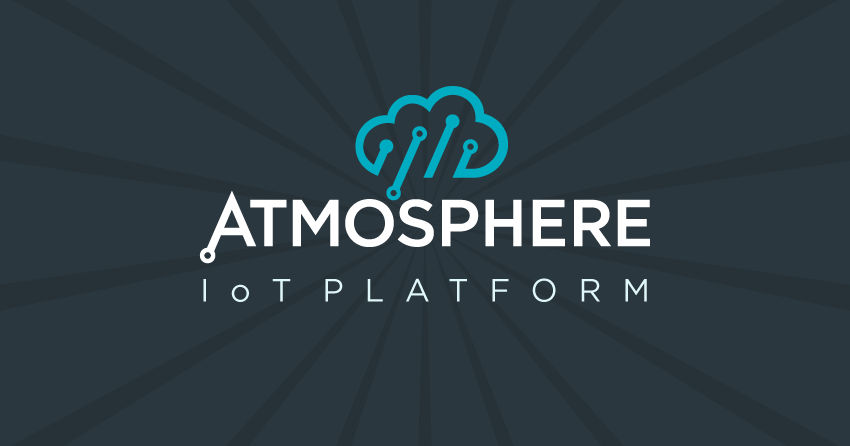 Welcome to Atmosphere Pro
The 1.2.3 platform update welcomes Atmosphere's highly-anticipated Professional ve... Read More...
---